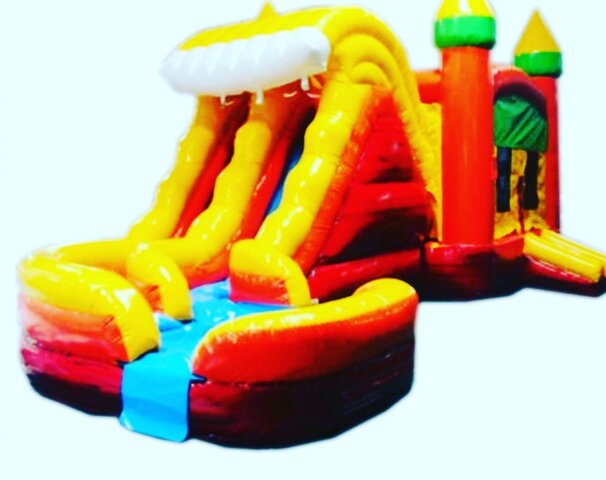 Sunset is a Dual lane slide with a landing splash pool, bounce house with enclosed basketball hoop.
Actual Size: 28 Feet Long. 13 Feet Wide. 14 Feet High
Setup Area: 35 Feet in length. 14 Feet in width.




"Sunset" is a Bounce house with double lane slides. Our netting is a small mesh that is easy to see through, but small enough to prevent children from putting their fingers or toes through the netting. The inside jumping area has a basketballl hoop and rock wall that leads to the dual slides. The slide platform is between 6 and 6 and a half feet in height. This unit was made with safety in mind. The slide has netting over the top so that the users are not able to jump from the platform. At the landing strip of the dual slides is a splash landing pool. The greatest thing about this bounce house and slide combo is that it can be used both WET OR DRY.